BirdBoggle - no more bird droppings on deck
BirdBoggle is a solar powered, electronic bird repeller which guarantees a clean boatsdeck without any bird droppings. The patented bird scaring technique features a rotating telescope arm which operates periodically based on available sun, daytime and battery levels.
BirdBoggle uses a compact, rugged and splashwater-proof housing. And BirdBoggle operates reliable in calm weather as well as overcast sky.
BirdBoggle does not require external power, it is powered by integrated solar cells and a Li-Ion battery which stores sufficient energy to operate weeks of cloudy weather.
The telescope arm can be adjusted according to available space and even obstacles are not a problem. BirdBoggle changes direction of rotation if blocked.
Due to a quick release connector BirdBoggle can be attached and detached within seconds. For storage the telescopic arm can be retracted.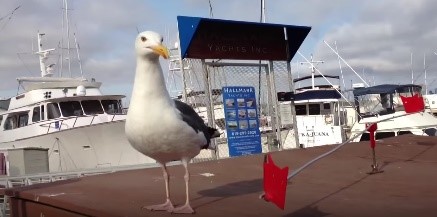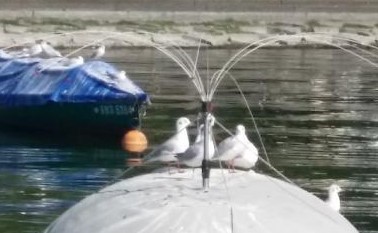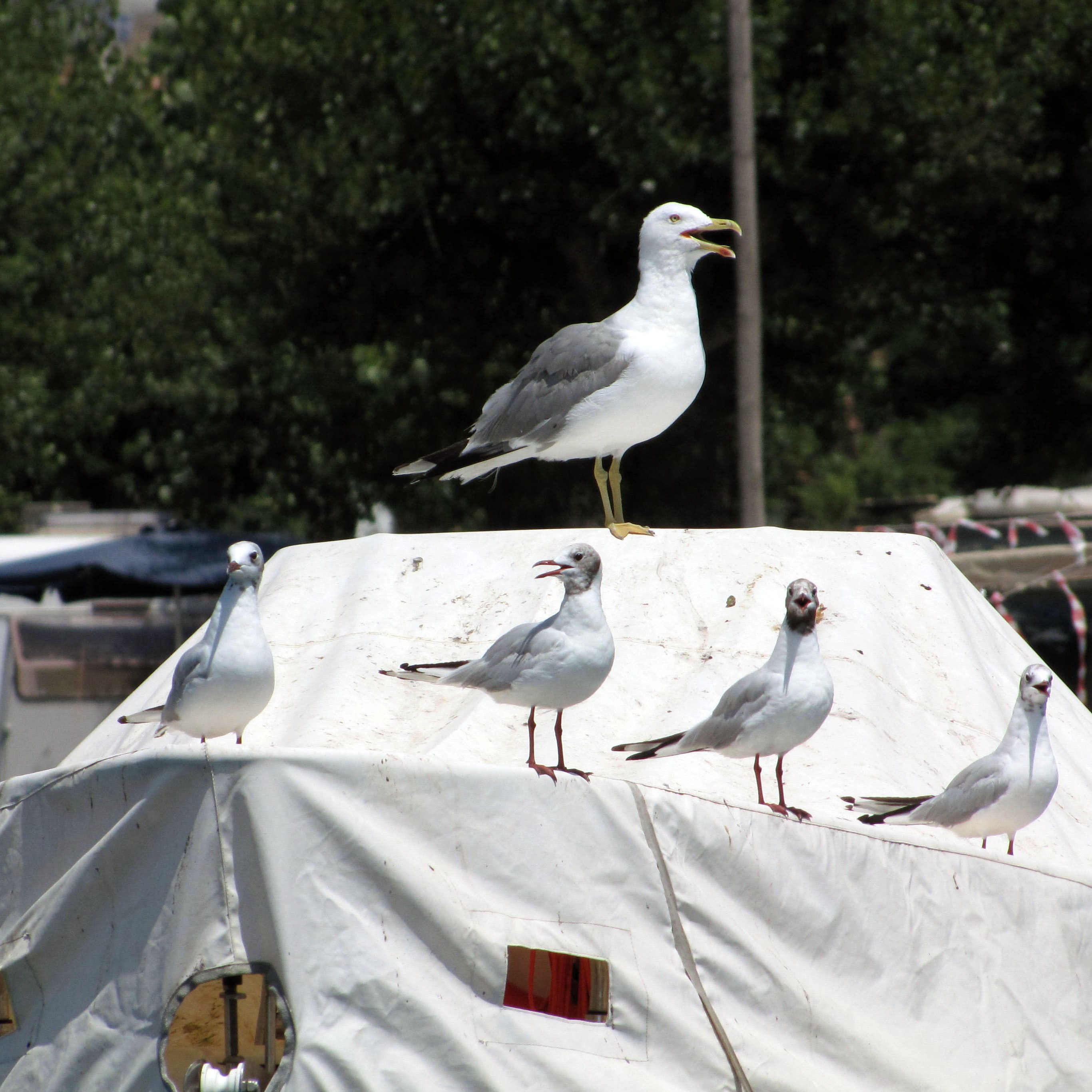 Such pictures are well-known to boat owners. Latest the next morning after mooring a gull or even a whole family is resting on deck. This day starts with unpleasant scrubbing and washing. No matter - whether plastic crows, pennants, flags or windmills, seemingly nothing seems to help against the unwelcome visitors.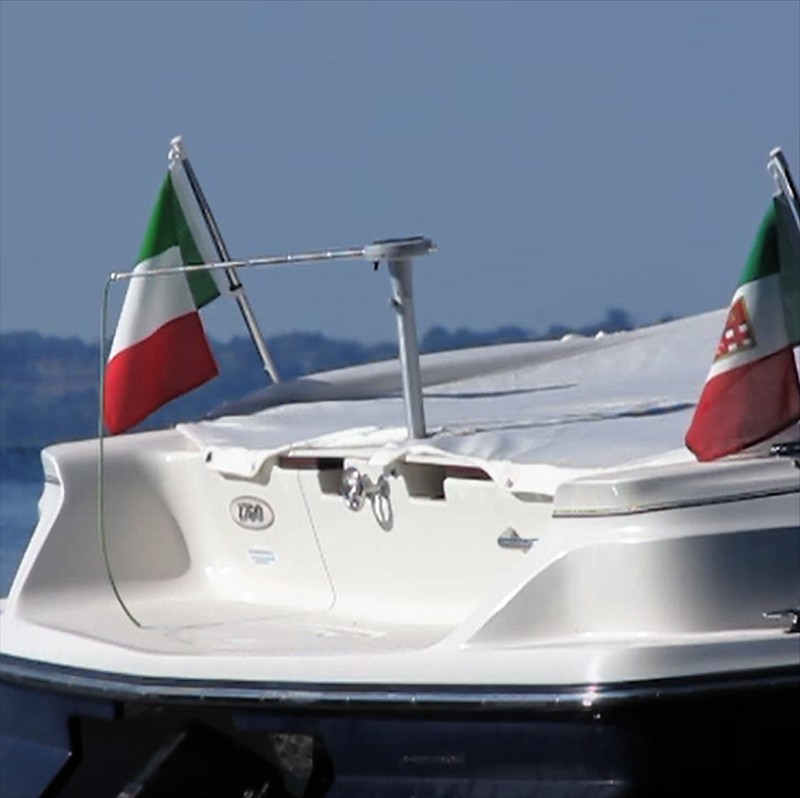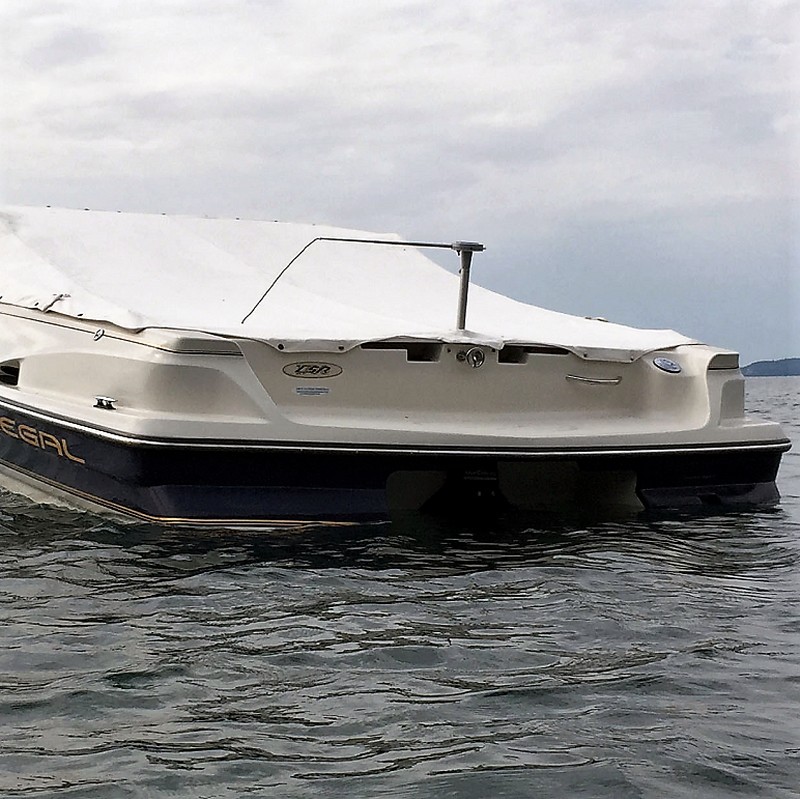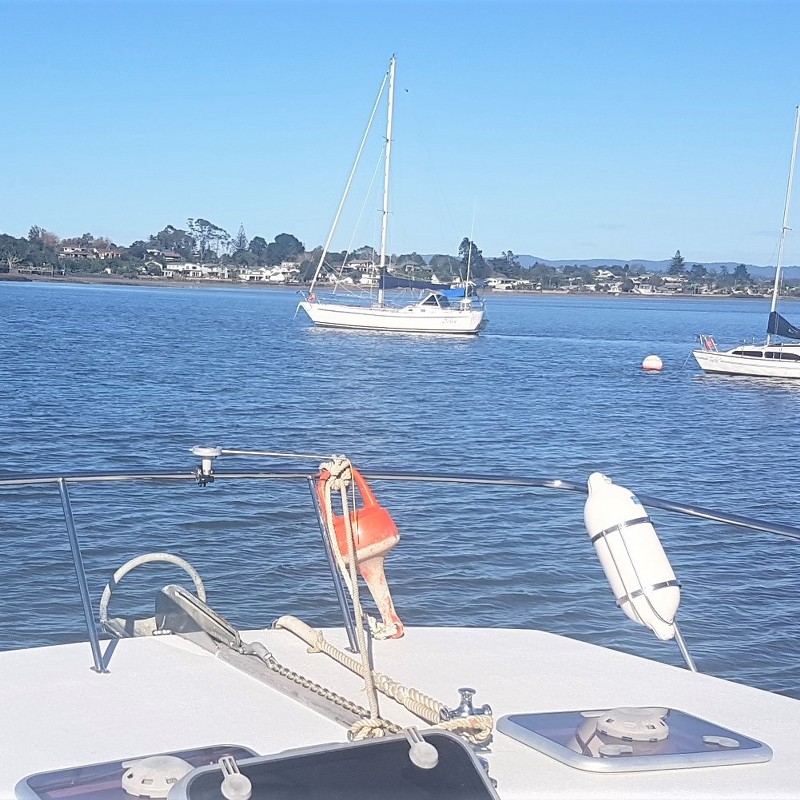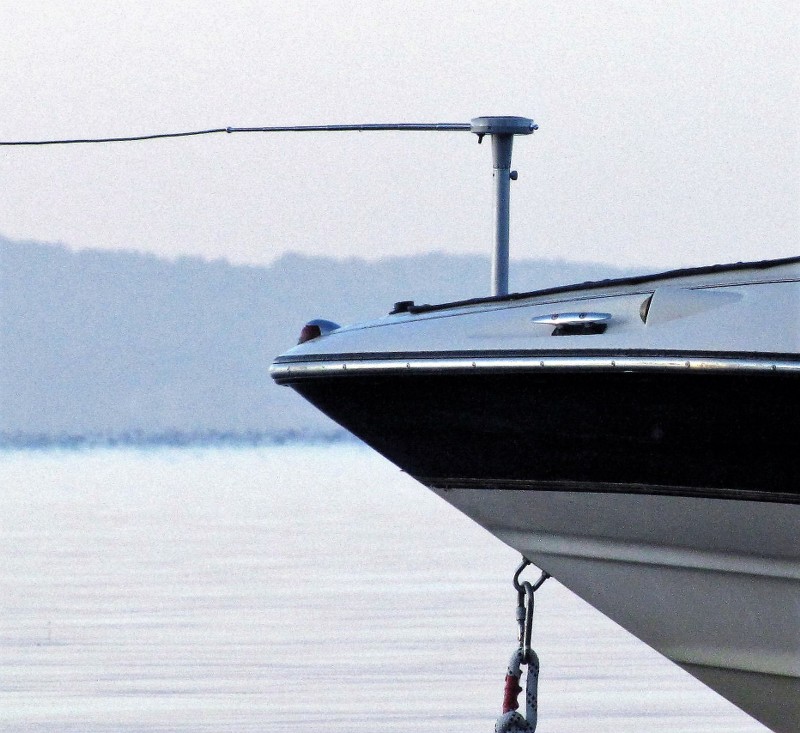 At the bow or at the rear situated BirdBoggle turns every few minutes. Each seagull quickly understood that here is no safe landing place. BirdBoggle repells without disturbing noise and without external power supply. Driven by the power of the sun, and also in dead calm or cloudy weather.


GET RID OF SEAGULLS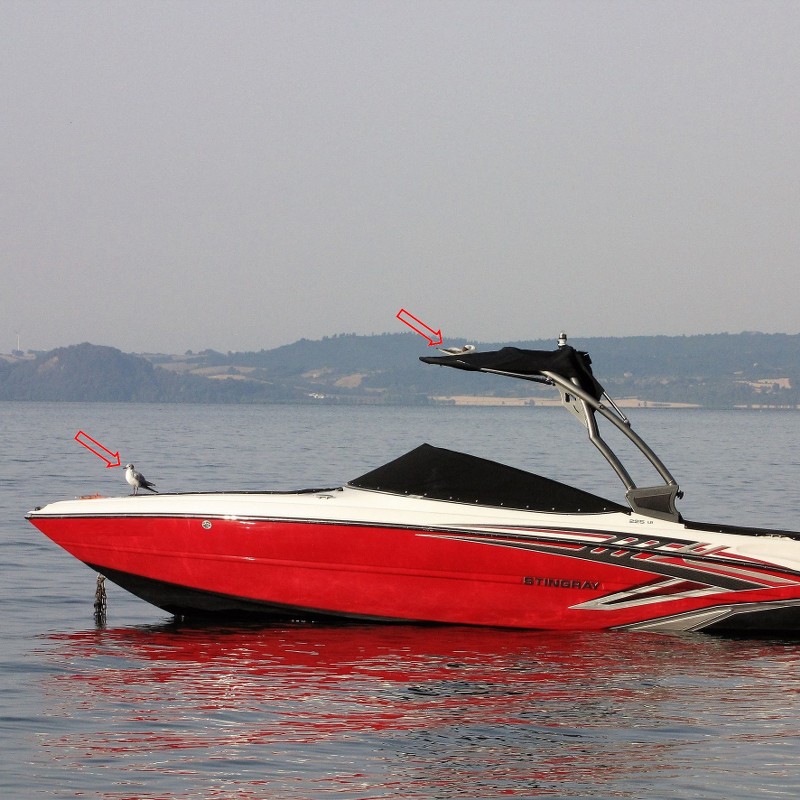 Early morning seagull visit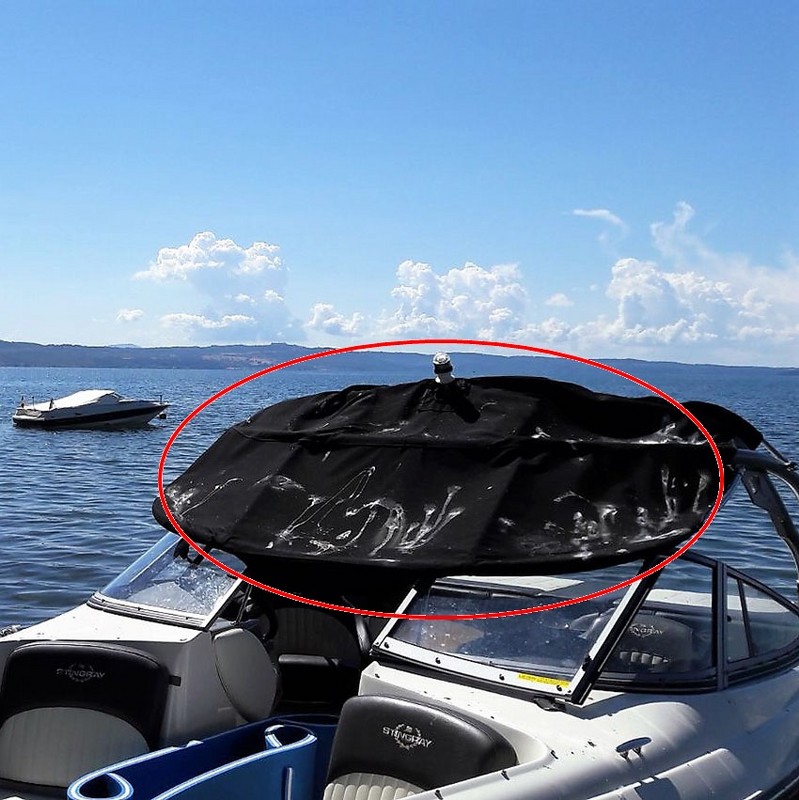 and you will find bird droppings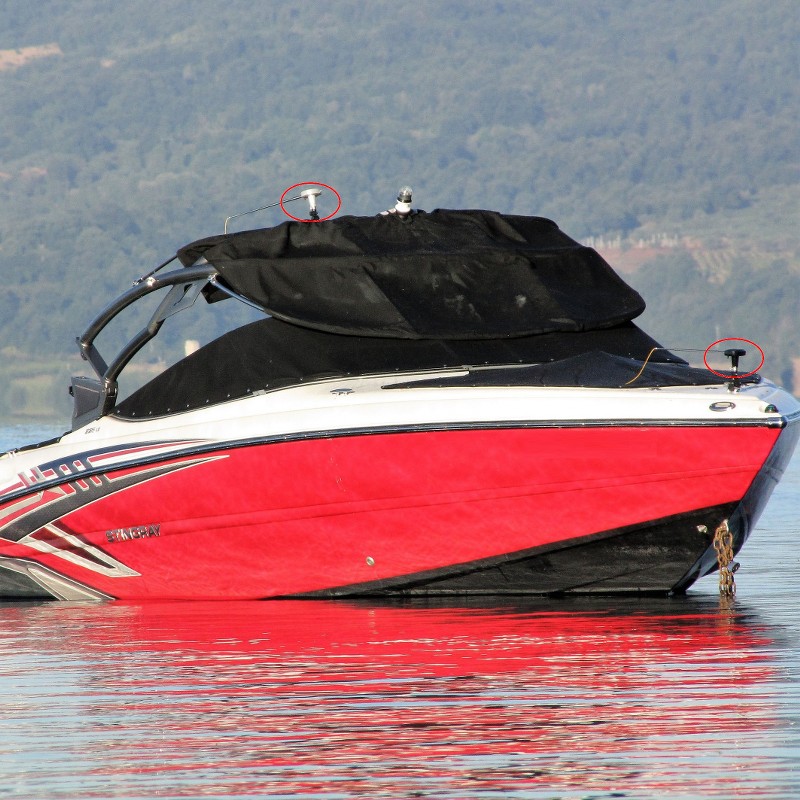 BirdBoggle attached to the boat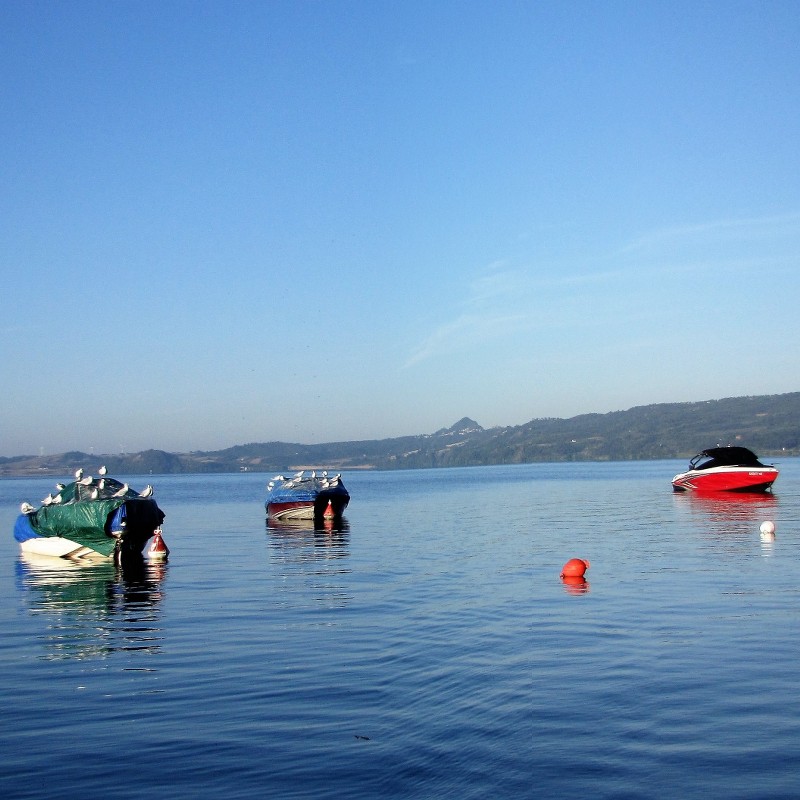 the seagulls are now on neighbours boat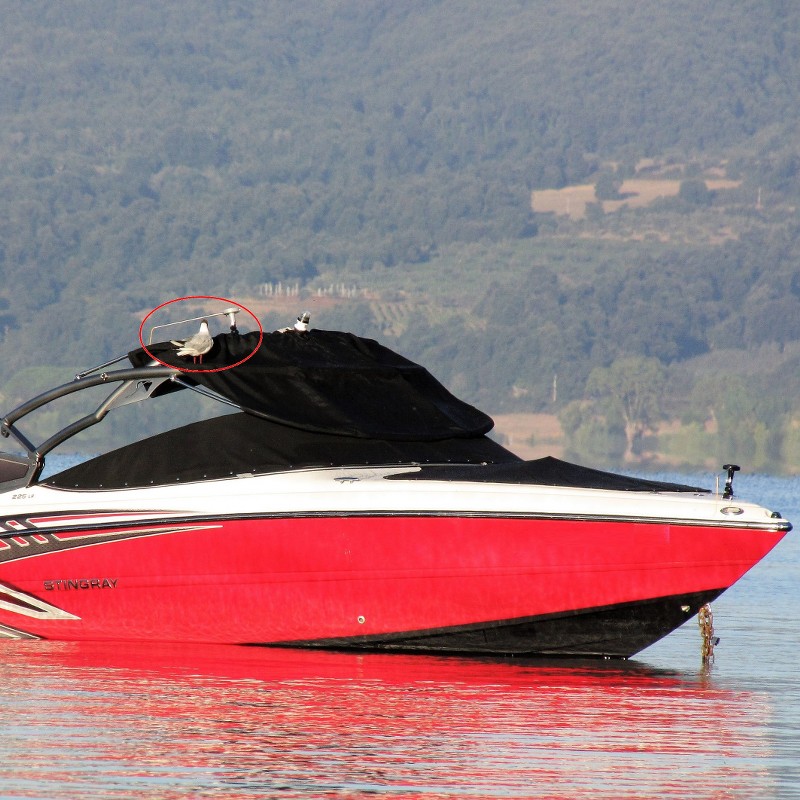 look at the red circled seagull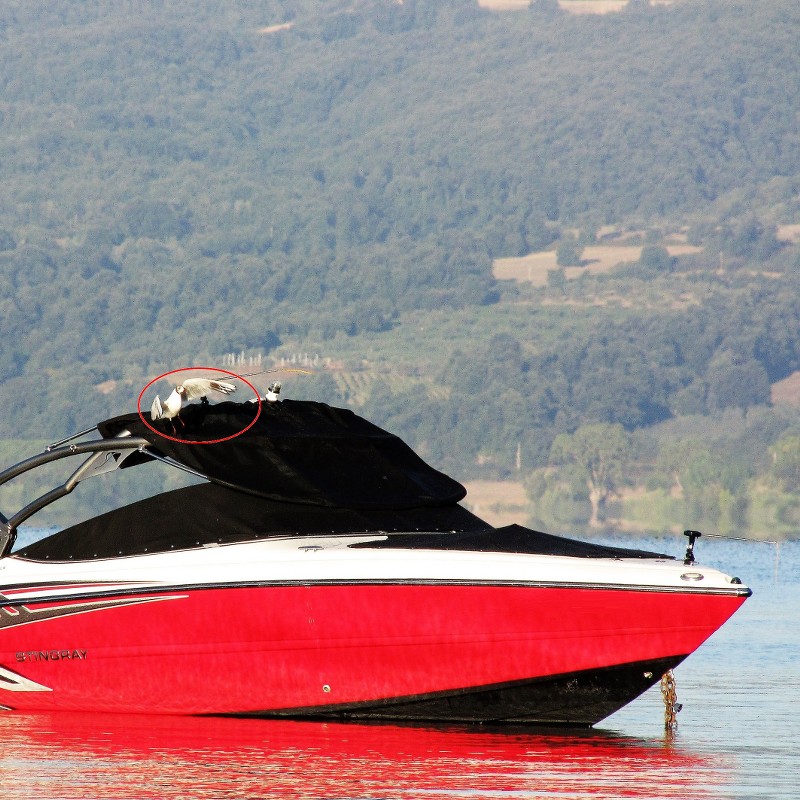 makes an immediate goaround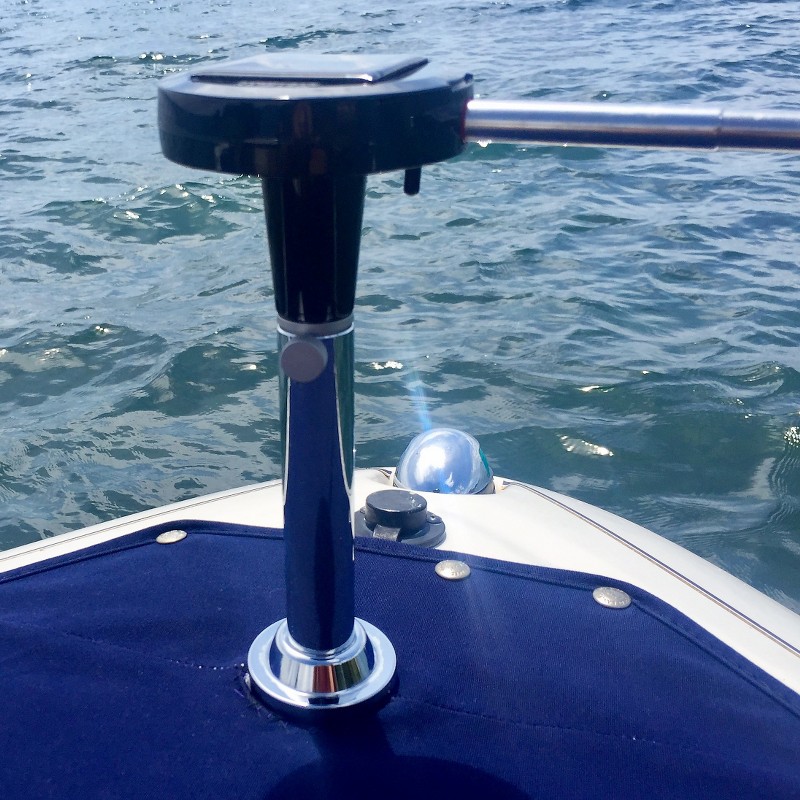 the solar powered BirdBoggle